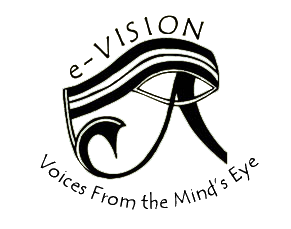 Article Title
Creative Commons License


This work is licensed under a Creative Commons Attribution-Noncommercial-No Derivative Works 4.0 License.
Abstract
It was easy for me to pretend to be straight. I used to wish that I were. I convinced myself that I was. Then, I identified as an ally to gays, lesbians, bisexuals, transsexuals and the whole alphabet soup of identities. I love them because they are fantastic, brave and strong for being out, and for being an example of how they're regular, real people. But back then, bisexuality in me wasn't what it was in other people. I thought it was okay in everybody else, but not in me.
Maria, a Writing, Rhetoric, and Technical Communication major, believes that good writers bleed for their work, and that their work makes others bleed, too. In order to discover meaningful truths about herself and the world, Maria practices ""invasive writing."
The version of "Adventures in Narnia" to the left is the most recent draft of a living document about her coming out process, and is an example of this invasive writing.
Maria has opted to remain anonymous in this publication of e-Vision because of the deeply personal nature of her essay; however, the discrepancy between her decision to go unnamed and the focus of her essay reveals unsettling truths about issues yet unexplored.
Most of all, Maria seeks an understanding society in which silence posing as discretion will no longer be necessary for any person of a minority.
Recommended Citation
X, Maria (2009) "Adventures in Narnia," e-Vision Journal of Undergraduate Writing: Vol. 11, Article 10.
Available at: https://commons.lib.jmu.edu/evision/vol11/iss1/10