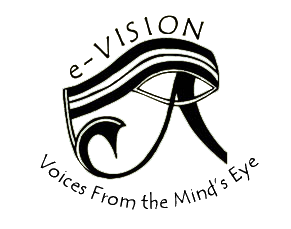 Article Title
Creative Commons License


This work is licensed under a Creative Commons Attribution-Noncommercial-No Derivative Works 4.0 License.
Abstract
Britta was the heiress to a computer store empire, and since literature is the primary export of the city, she made decent dough from all the writers. Once upon a time, she was an aspiring writer herself, but Britta never had the talent to compete with other up-and-coming writers, and with her new job as the head of her business, she'd been pretty busy. But there had been rumors of resistance coming up from the underground against computers and, by association, her stores. Word had been spreading about the pro-pencil, anti-electronics movement happening here in the city, but little was known about it.
Patrick Lee: I have never considered myself a writer, nor do I now. I took my years of mediocre English grades as a sign that I wasn't skilled in reading and writing. But I knew that the assignments I loved the most were the occasional creative papers. It was no surprise to me that those were pretty much only ones I got As on.
But GWRTC 103 was an infomercial to me, and Professor Gumnior was my Billy Mays. She made me forget everything I knew about writing, and changed the way I will look at it forever. This paper was the first one I wrote for the class, and when she mentioned that we could write our research papers in any genre, including narrative, I knew I couldn't pass up the opportunity.
The way different generations have viewed writing technologies was in no way a topic that called out to me, so I initially had difficulty making it interesting. I knew the research part would be the easiest starting point, so I conducted the interviews first. I talked to my roommate (my age -- 19), my sister (a few years older than me), and my mother (a woman never reveals her age).
This early work gave me all the information to fill my essay, however I would eventually choose to write it. After considering many genres for the narrative, I eventually picked noir for its uniqueness (and because I had recently seen a noir film). The final result is one I hope readers enjoy; if not, at least I like it."
Recommended Citation
Lee, Patrick (2010) "Writing Technologies: A Mystery!," e-Vision Journal of Undergraduate Writing: Vol. 11, Article 3.
Available at: https://commons.lib.jmu.edu/evision/vol11/iss1/3