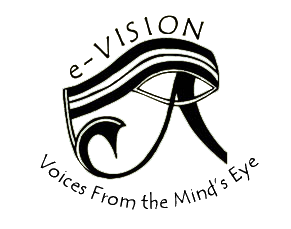 Article Title
Steve Jobs: Transcending All Innovations
Creative Commons License


This work is licensed under a Creative Commons Attribution-Noncommercial-No Derivative Works 4.0 License.
Abstract
Upon Steve Jobs' death, President Barack Obama observed that "The world has lost a visionary, and there may be no greater tribute to Steve's success than the fact that much of the world learned of his passing on a device he invented." In this, e-Vision's first ever video, Jennifer Limburg shows and tells us how Jobs revolutionized technology and the ways we use technology, "giving us things we didn't know we needed quite as bad as we really did."
Jennifer Limburg is a newly accepted SMAD major and Human Resource Development and Educational Media double minor from Bristol, Virginia. After graduating, she plans to use her education as a vehicle for promoting the success of her city. Her dream is a position in which she is able to showcase Bristol to all types of potential businesses and also to advertise the city's many unique assets, businesses, community events, music festivals, etc., to the public to attract tourism and economic growth.
This GWRTC assignment presented Jennifer with a new and exciting challenge, because it allowed her to combine her writing skills with some of her basic skills in media as well. Upon brainstorming topics, all it took was for her to look down at her MacBook and over to her iPod before she thought, "Perfect." Jennifer created this video to recognize Steve Jobs and all of the many pioneering ideas and products that he helped dream up for today's technology-driven world. "
Recommended Citation
Limburg, Jennifer (2011) "Steve Jobs: Transcending All Innovations," e-Vision Journal of Undergraduate Writing: Vol. 12, Article 12.
Available at: https://commons.lib.jmu.edu/evision/vol12/iss1/12