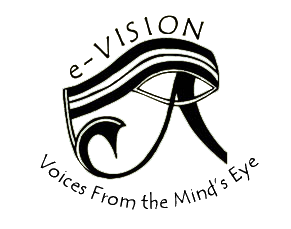 Article Title
Creative Commons License


This work is licensed under a Creative Commons Attribution-Noncommercial-No Derivative Works 4.0 License.
Abstract
The days and weeks following 9/11 were such a tense, confusing, and undeniably sad time, but most of us just wanted to laugh again without feeling guilty.... As America prepared for entertainment to return to normal, many wondered how quickly this was "allowed" to happen. In other words: could we be funny again? Even the most professional of entertainers did not quite know how to answer this question, but they certainly tried.
Tracy Fey is a sophomore Intelligence Analysis major and WRTC minor from Waldwick, New Jersey. She is a member of JMU's Judicial Council as well as a member of Delta Gamma, which she serves as the chapter's Director of Social Awareness. Throughout Tracy's college experience, writing has been a way to better understand and promote social issues that are important to her.
Tracy found inspiration for her analysis after viewing the Saturday Night Live episode that aired barely two weeks after September 11th, and she decided to research further how similar television shows reacted to the traumatic event.
Tragedies can be difficult to approach objectively, which is why Tracy added her own personal narrative to the analysis. As someone who lives just eleven miles from New York City, she felt that providing insight from the mind of a confused nine-year-old during such a baffling time for everyone in our nation's history seemed very relevant in a paper about humor. As a result, the paper provides an understanding of why laughter can be so crucial, especially in the eyes of those affected so directly by such painful experience."
Recommended Citation
Fey, Tracy (2011) "Too Soon?," e-Vision Journal of Undergraduate Writing: Vol. 12, Article 13.
Available at: https://commons.lib.jmu.edu/evision/vol12/iss1/13