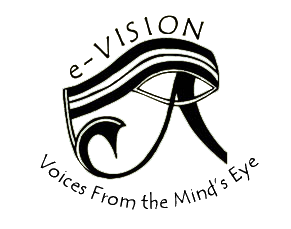 Article Title
Creative Commons License


This work is licensed under a Creative Commons Attribution-Noncommercial-No Derivative Works 4.0 License.
Abstract
A place doesn't need a post office to be identified as a town, but it definitely needs a bar. Why a bar? We understand that our state's winters are long and bitter, and that wayfaring strangers invariably need a place to unwind. A bar has notably greater social promise for a wanderer than a post office, and financially, it's just a more practical investment. It's only logical to turn a profit when furnishing accommodations in the middle of nowhere, which is essentially what the majority of Montana is.
Jackie Brennan came to JMU "all the way from the great state of Montana" in Fall 2011, promptly declared a WRTC major (with a Writing and Rhetoric concentration), and has "absolutely no regrets": "Writing is something I'm passionate about, and I'm anxious to see what comes of it in my future. My faith drives every aspect of my life, and this is especially true for my writing.
"I can't recommend getting involved in JMU's chapter of Intervarsity highly enough. There's a reason it's the largest chapter in the nation, and as somebody who's a very long way from home, my peers and leaders within IV have been an indispensable support system. JMU's chapter of Invisible Children is always up to big things, and writing for the understaffed sports section of the Breeze my entire freshman year kept me busy and was great exposure to investigative writing.
"I work as a laborer for the National Park Service in my backyard, Yellowstone National Park, in the summers, and spend what I consider my best weekends entirely in the back country. I play loads of volleyball and run absurd distances year-round. I operate on coffee, and I consider my Chaco tan-lines my single greatest badge of honor. If readers want to read more about where this came from, refer to my blog at christcoffeechacos.tumblr.com."
Recommended Citation
Brennan, Jackie (2011) "Meet Montana: News from the Last Best Place," e-Vision Journal of Undergraduate Writing: Vol. 12, Article 7.
Available at: https://commons.lib.jmu.edu/evision/vol12/iss1/7