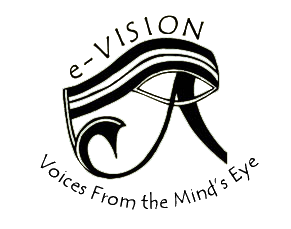 Article Title
Creative Commons License


This work is licensed under a Creative Commons Attribution-Noncommercial-No Derivative Works 4.0 License.
Abstract
The drive has turned into an opportunity for life lessons, and it seems true that "the best advice often comes in the smallest packages, and it doesn't get much smaller than the pithy sayings plastered to the backs of Toyotas and Kias" (Jasheway-Bryant 46). This person is actively engaged in road conversation. Does her road conversation translate into actual conversation with people she knows? Does she live this active and engaged lifestyle? Of course she does, because a whole life can be stuck onto a bumper.
Jennifer Wernimont: I am a sophomore double major in Dance and Health Sciences. I am heavily involved with the clubs Dance/Theater and InterVarsity, and I work as a Madison Advising Peer through JMU. I am an advocate of coffee in the morning, football in the afternoon, cookie dough in the evening, and the beach whenever possible. I am passionate about writing in its most organic form and I love the idea that small factoids can grow into developed papers that people can find inspiration in.
During the process of writing this paper, my inspiration came from my wandering eyes on the road. I am interested in the different ways people express or define themselves through their choice of bumper stickers. I am also intrigued by the enclosing nature of stereotypes, and wanted to portray that in this sense of viewing the world in the repetitiveness of black and white. I suppose I see this paper as a challenge to myself and others to take risks in self-expression, removing the influence of the cookie-cutters that have been previously and inaccurately molded. I want readers to identify with the owner of that last bumper sticker, the one whose manifesto didn't quite fit."
Recommended Citation
Wernimont, Jennifer (2011) "My Manifesto Doesn't Fit on This Bumper Sticker," e-Vision Journal of Undergraduate Writing: Vol. 12, Article 8.
Available at: https://commons.lib.jmu.edu/evision/vol12/iss1/8