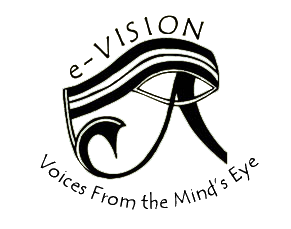 Article Title
Creative Commons License


This work is licensed under a Creative Commons Attribution-Noncommercial-No Derivative Works 4.0 License.
Abstract
(An extra essay published in honor of those who perished during the September 11 tragedy)
"We at e-Vision felt it appropriate to exhibit an essay in this year's issue that serves as a memorial to the victims of the September eleventh attack. Although we did not publicize a desire for such an essay, we had several submissions that highlighted the tragic events. Soon after receiving those essays we decided to publish the strongest of the batch. The essay that was chosen is "Flash: September Eleventh" by Jennifer Karey. The essay was not written as a commemoration, though in its own way it honors both those whose lives were lost on September eleventh as well as the courageous workers who risked their lives that day and every day since."
~ Meghan Denton
I see the three bodies in his painting as people falling from the 110th floor of the South Tower. I see the broken debris and splintered wood as pieces of steel and glass collapsing to the ground, taking firefighters and innocent people with it.
Jennifer Karey: A freshman at James Madison University, Jennifer wrote her essay for GWRIT 102D. Her essay "Emerging" is also published in this issue of e-Vision.
"Upon receiving the assignment for this essay, the aftershock of the terrorist attacks was still felt throughout campus and around the world. I did not have a painting in mind when I began my search. While skimming through several sites online, I stumbled upon an artist named John Boak. I was instantly taken by his colorful and vivid work. As I explored his site, I was struck by this one painting. As the essay describes, instantly images of September eleventh flooded my mind.
Working in the library that morning, I watched in amazement on the television downstairs as the second plane hit. Everything stopped. Nothing but the terrified screams of the news anchors penetrated my ears.
Campus seemed to be at a standstill that morning, students scrambled on the Commons, cell phones everywhere, tears fell, cries echoed, distant gazes and masks of disbelief fell on upon each student's face.
In writing this essay, I was able to rid myself of some of my own anger and sadness concerning the event. While I was fortunate enough to have those close to me safe and sound, there were many people that were not so lucky. Around the nation, and around the globe, people reached out to those who lost husbands, wives, daughters, sons, and friends…and to each other, following September eleventh. What was meant to be a vicious attempt to pull our nation apart, only served to bring us closer together.
September eleventh touched each and every American that day. Regardless of how it touched us, a common thread of bravery, courage, strength, and compassion runs true. Those lost will always be remembered; not only in the hearts of their loved ones, but in the very soul of our nation."
Recommended Citation
Karey, Jennifer (2001) "Flash: September Eleventh," e-Vision Journal of Undergraduate Writing: Vol. 2, Article 10.
Available at: https://commons.lib.jmu.edu/evision/vol2/iss1/10