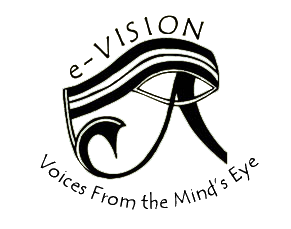 Article Title
Creative Commons License


This work is licensed under a Creative Commons Attribution-Noncommercial-No Derivative Works 4.0 License.
Abstract
She had seen things and experienced a life that I only knew about through the movies. She acted as though she knew I would not be able to understand her, but I could see in her eyes that she hoped I could.
Dan Roberts: I was born and raised in Upstate New York, along with my thirteen-year-old brother Matthew and my sister Jeannine. My parents always encouraged us to pursue our passions and at very young ages we were allowed to explore a variety of activities and hobbies that, at the time, seemed interesting to us. No matter how far they had to drive or how long they had to wait, our parents would always support whatever group or organization in which we would involve ourselves. It was through this constant support that I was confident in my decision to come to James Madison University, despite its distance from my childhood home.
The minute I stepped onto the campus, I was forced to interact with a population of people that would test my philosophies and methods of thought. As I continued defending my traditions and beliefs, I began to realize that perhaps I did not have such a vise-like grip on issues as I had originally believed. It was at this time that I began to analyze many of the events that had occurred in my life to that point. The opportunity to express my redefined thought process came when Ms. Storey gave her GWRIT 102D students their first assignment.
As I was writing the draft to 'Jeannine,' I was flooded with a stream of memories that I was forced to re-interpret in manners contrasting to those I had used in the past. The problem with memories is that they often present themselves as bits and pieces, and it is not until you understand them that they begin to play out like a motion picture inside your head. The first draft I turned in for the assignment was an example of my struggles with my memory. The revision process forced me to write down all the details that I had not included in my draft. Through this I was able to call upon my memories and convey the thoughts and emotions that I had desired, for memories are not events, but details that make up an event. The revision of 'Jeannine' was a compilation of details that made up our relationship."
Recommended Citation
Roberts, Dan (2001) "Jeannine," e-Vision Journal of Undergraduate Writing: Vol. 2, Article 3.
Available at: https://commons.lib.jmu.edu/evision/vol2/iss1/3