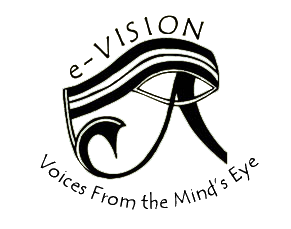 Article Title
Creative Commons License


This work is licensed under a Creative Commons Attribution-Noncommercial-No Derivative Works 4.0 License.
Abstract
The world where goals and success are of sole importance is not a reality, it is an illusion.
Jennifer Karey: A freshman at James Madison University, Jennifer wrote"Emerging" for GWRIT 102D. Her essay "Flash: September Eleventh" is also published in this issue of e-Vision.
"This essay reflects the very real emotions that I struggled through in the wake of my aunt's death. In coming to peace with her decision, I learned more than I ever could have about myself and about my direction in life. I have so much to be thankful for, and I think that people rarely step back and see all the good around them. So many good things have happened to me…a wonderful person has entered my life…I am pursuing my childhood dream of becoming a doctor…and I am enjoying everything in between and along the way. I try to take in as much of that goodness as I can.
To my grandparents, who have endured tremendous pain in their daughter's passing, I hope seeing her remembered here will bring you some comfort. To my Dad, who has remained strong time and time again in spite of so many times of family crisis….thank you. You truly inspire me. To Sue, you have taught me so much about myself and about who I want to become…we will love you and remember you always."
Recommended Citation
Karey, Jennifer (2001) "Emerging," e-Vision Journal of Undergraduate Writing: Vol. 2, Article 5.
Available at: https://commons.lib.jmu.edu/evision/vol2/iss1/5