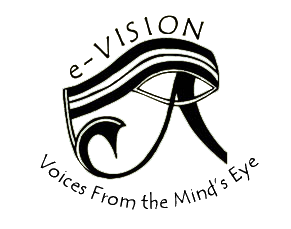 Article Title
Creative Commons License


This work is licensed under a Creative Commons Attribution-Noncommercial-No Derivative Works 4.0 License.
Abstract
I imagine oil spills to be somewhat cartoon in nature. A thick oozing black blanket of death starts to cover everything within its reach and then stretches out for more.
Anne Bradshaw: My name is Anne Bradshaw and I love to be under the sky. I want to spend my life helping people to reach for their dreams. Small victories can be as exciting as the great. I seek to live my life as a conscious world citizen. I have hope for a more peaceful existence as a world community. I love to travel and experience new ideas. I am learning Spanish and Sign Language to break down barriers, enabling myself to meet more people.
I have an amazing, inspiring job as an Autism therapist during the school year. Lately, I spend my summers working as the Nature and Camping Specialist at Camp Easter Seals West (a wonderful place that accepts all, regardless of physical or cognitive ability level).
I truly enjoy being around my friends and family that I love so very much. Music adds a lot of joy to my life as well. I enjoy spending time in the woods, especially near rivers and waterfalls. I love to go hiking, camping, backpacking, and snowboarding."
Recommended Citation
Bradshaw, Anne (2002) "Iridescent Swirls of Death," e-Vision Journal of Undergraduate Writing: Vol. 3, Article 3.
Available at: https://commons.lib.jmu.edu/evision/vol3/iss1/3