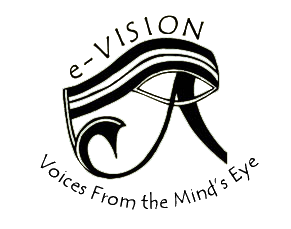 Article Title
Creative Commons License


This work is licensed under a Creative Commons Attribution-Noncommercial-No Derivative Works 4.0 License.
Abstract
I have matured, and, at the proper time, the winnower will come for me. I will be ready. I have cast off my seed into the rich humus born of past generations. It has taken root, and now sings its own Song of Spring.
Barbara Bowman, an adult returning student seeking a Bachelor of Independent Studies in Music and Choral Direction is completing her sophomore year at James Madison University. She is the mother of five children and the grandmother of three. She currently teaches music at Guardian Angel Regional Catholic in Staunton. She wrote this essay in the GWRIT 102-A course taught by Mrs. Turner.
"It is said that when a sculptor stands in front of a large piece of marble, he searches for the figure encased within it. Chiseling, he is not unlike a midwife attending a birth; attentive without interfering with the process. This typifies the experience of writing "Lament." After reading the poem "Autumn" by John Keats, I took a blank sheet and looked for what would reveal itself as I began to write. The death of my sister just weeks before writing the essay prompted me to reflect upon how quickly life passes through its seasons. The use of the elm trees throughout the essay helped me understand the importance I placed upon them, thinking of them as a constant presence, which of course they were not. Each giant cut down is a reason to grieve the loss of its beauty and to remember that all things pass away. I believe that the starkness of the finished essay justly reflects the loneliness and isolation my sister and I experienced in our family as well as our suburban village, even as the neighborhood teemed with children.
I am grateful to have been inspired through John Keats to write this piece and honor my sister, if only in a small way."
Recommended Citation
Bowman, Barbara (2002) "Lament," e-Vision Journal of Undergraduate Writing: Vol. 3, Article 4.
Available at: https://commons.lib.jmu.edu/evision/vol3/iss1/4