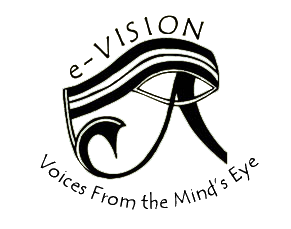 Article Title
Creative Commons License


This work is licensed under a Creative Commons Attribution-Noncommercial-No Derivative Works 4.0 License.
Abstract
Exhausted, I passed through customs towards the exit door and stepped into a new world. My father gave my still sleepy brother and me a stick of Wrigley's peppermint gum and we experienced our first taste in our new life. Every trip back home has matured me in many ways.
Valeria Boriak reports that "my freshman year in GWRIT 102 we were assigned a free writing assignment through which we were supposed to develop our own style of writing similar to previous stories we had read. 'Oranges and Sweet Sister Boy' by Judy Ruiz used story within a story technique which intrigued me because instead of it being just a written story it captured a more natural thinking pattern.
I chose to write Ice cream and Tears in a similar format because every time I think about events in my life pertaining to Russia, they are all a story of their own. Thus, my story reflects a story of my Russian life within my American life, two parallel worlds intertwining within my life.
I am currently a rising junior, seeking a degree in international affairs with Russian studies minor and economics with international concentration; and a Spanish minor on the side. Language has always been fascinating to me, which became the root of my love for writing."
Recommended Citation
Boriak, Valeria (2003) "Ice Cream and Tears," e-Vision Journal of Undergraduate Writing: Vol. 4, Article 3.
Available at: https://commons.lib.jmu.edu/evision/vol4/iss1/3