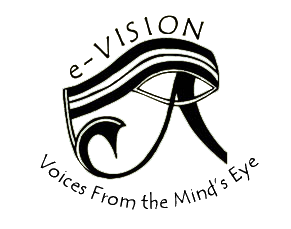 Article Title
Creative Commons License


This work is licensed under a Creative Commons Attribution-Noncommercial-No Derivative Works 4.0 License.
Abstract
Although Bennett's argument may seem well supported, further analysis suggests that his choice of people to quote weakens the argument and/or does not enhance it.
Christina Dean is a freshman planning to major in graphic design and to minor in writing. She writes, "I am from Franklin, Massachusetts and am thoroughly enjoying my time in the beautiful Shenandoah Valley. I play on an intramural volleyball team at JMU, am a participant of Orange Band, Habitat for Humanity, and member of the National Society of Collegiate Scholars, Sierra Club, and Friends of the Earth. I hope that someday I can integrate my passion for the arts with my ultimate desire to preserve and protect our delicate environment.
In regards to my writing experience, I have certainly completed my fair share of thesis and research papers. However, previous to this assignment I had never critically analyzed something so extensively and then applied my own interpretation of exactly how or why an author manipulates his or her reader. This assignment was a rewarding process because not only was I playing the role of a detective and the devil's advocate, but also I learned how to apply these crucial analytical skills to other literary works...."
Recommended Citation
Dean, Christina (2004) "Bennett's Bogus and Biased Guest Speaker," e-Vision Journal of Undergraduate Writing: Vol. 5, Article 5.
Available at: https://commons.lib.jmu.edu/evision/vol5/iss1/5