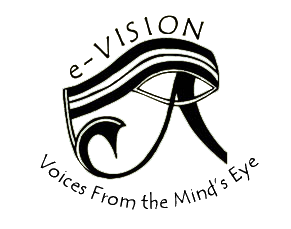 Creative Commons License


This work is licensed under a Creative Commons Attribution-Noncommercial-No Derivative Works 4.0 License.
Abstract
For one year, when I was in fourth or fifth grade, I was attending a Jewish religious school during the school year and a Christian Sunday School during the summer. I don't remember much about Sunday school, except for one unsettling lesson. The teacher told us, "You must spread the word of Jesus; because of him you aren't going to hell." Well, talk about confusing an elementary school kid! I had heard the word "Jesus" only when adults uttered a frustrated, "Oh Jesus!"
Leah Katz is currently a freshman and took GWRIT 103 last semester. She writes, "I am a music major with a concentration in instrumental music education (my main instrument is the viola). While music consumes most of my life, I do have other interests such as art history and religion. Writing "Family (Feud) Faith: Raising Children in an Interfaith Marriage" was an extremely opening experience for me. Through my professor's genuine interest and encouragement, I analyzed my family situation and realize how my religious choice has been and will forever be a test of faith. This paper is dedicated to my parents and I hope that someday I can find the courage to let them read their daughter's thoughts on interfaith marriage."
Recommended Citation
Katz, Leah (2004) "Family (Feud) Faith: Raising Children in an Interfaith Marriage," e-Vision Journal of Undergraduate Writing: Vol. 5, Article 8.
Available at: https://commons.lib.jmu.edu/evision/vol5/iss1/8