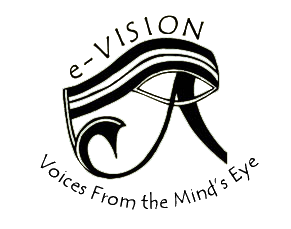 Article Title
Creative Commons License


This work is licensed under a Creative Commons Attribution-Noncommercial-No Derivative Works 4.0 License.
Abstract
For as long as I can remember, my grandparents had set the highest bar for morals, and there was no jumping over it. There was no signing notes to get me out of gym, no calling up school saying I was sick, and no lying about my age even if it did get us a discount at a restaurant. I learned at a young age how meaningful integrity was to them, and these values, inevitably, became permanently fused into my character.
Meredith Dash is a freshman with a double major in English and SMAD. Having started writing for therapeutic purposes, she now writes for personal enjoyment:. "I just love the feeling of accomplishment after writing something I know is completely unique; it's one of the greatest feelings." She hopes to write for a magazine in the future.
Recommended Citation
Dash, Meredith (2005) "Surviving the Mustard Lid Days," e-Vision Journal of Undergraduate Writing: Vol. 6, Article 3.
Available at: https://commons.lib.jmu.edu/evision/vol6/iss1/3