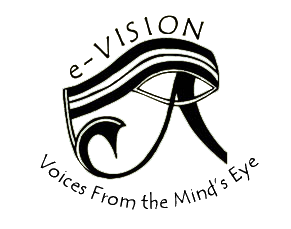 Article Title
Creative Commons License


This work is licensed under a Creative Commons Attribution-Noncommercial-No Derivative Works 4.0 License.
Abstract
She would just tell herself that things were going to get better and that it would be worth it once her knight in shining armor came striding into her life on a white horse. She refused to deal with the little nagging part of her that told her that she had made a mistake, or the other little pesky part of her conscience that told her that her expectations were unrealistic.
Doreen McCormack is a sophomore psychology major who hopes to one day become a counseling psychologist. She also hopes to continue writing on the side throughout her life, and one day have a book published. Writing is a true passion for her, and she believes that both reading and writing are great ways to relate to and inspire others.
Recommended Citation
McCormack, Doreen (2006) "Seeking a Happily Ever After," e-Vision Journal of Undergraduate Writing: Vol. 7, Article 6.
Available at: https://commons.lib.jmu.edu/evision/vol7/iss1/6