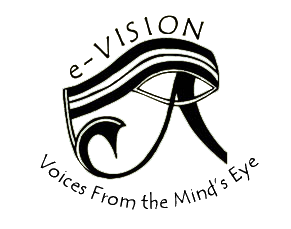 Article Title
Creative Commons License


This work is licensed under a Creative Commons Attribution-Noncommercial-No Derivative Works 4.0 License.
Abstract
Many people don't realize that maple tree leaves turn upside down when the air is heavy with moisture, and when birds that have been chirping and flitting about suddenly fall silent and disappear, a storm is just a few minutes away. Generally, people travel through life never knowing these simple things. In today's world of technology, the Weather Channel tells viewers the weather and the Discovery Channel teaches viewers about nature. I know am not the only one, however, who has discovered and learned from Nature.
Lindsey Roby is a sophomore Health Science Major with a focus in Physical Therapy. She hopes to combine this interest with her Studio Art minor, and eventually use art to inspire and rehabilitate children with debilitating conditions.
This paper is expression. Expression in any form is an outlet and impacts everyone differently. Expression using Art is simply your brain telling its own story in color, in musical tones, or in words. How the viewer/listener/reader interprets that art is what makes it worth creating."
Recommended Citation
Roby, Lindsey (2007) "Born Country," e-Vision Journal of Undergraduate Writing: Vol. 8, Article 2.
Available at: https://commons.lib.jmu.edu/evision/vol8/iss1/2