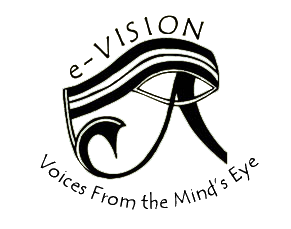 Article Title
Creative Commons License


This work is licensed under a Creative Commons Attribution-Noncommercial-No Derivative Works 4.0 License.
Abstract
It is very difficult to look "cool" while driving a minivan, and I never bothered to try. "Cool" is overrated anyway. What's not overrated is the urban camouflage a minivan affords. "No one suspects the soccer mom," Joe deadpanned as he rolled us a joint on the open door of the glove box. I had to agree as I pulled the van into the Shell station to gas up before our long trip to Charleston. I let the tank fill while I checked the various reservoir levels for brake fluid, antifreeze, power steering, and the like. As usual, I needed a quart of oil.
Sam Patteson is a freshman Computer Science major. He is very active in the performing arts, and has written and directed several plays for Ampersand Arts in Staunton, Virginia. He wonders if it's still possible to be a Renaissance man in the age of specialization.
Recommended Citation
Patteson, Sam (2007) "Minivan Motoring, or Why I Miss That Old Car Smell," e-Vision Journal of Undergraduate Writing: Vol. 8, Article 5.
Available at: https://commons.lib.jmu.edu/evision/vol8/iss1/5