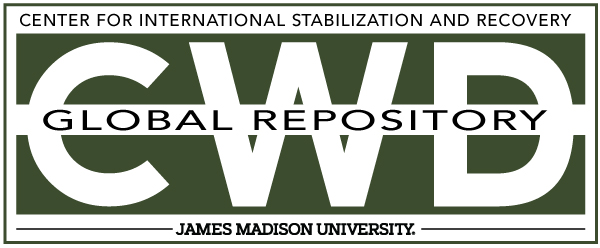 Title
Creative Commons License

This work is licensed under a Creative Commons Attribution-Noncommercial-No Derivative Works 4.0 License.
Publication Date
4-13-2011
Keywords
DDAS, 2011, Sudan, missed mine, PRB-M3, AT
Abstract
GPM Support vehicle drove to the machine to handover the replacement fuze; the vehicle then reversed out back down the 'cleared lane' towards the 'safe area' and veered off this lane into an uncleared area (GPM skip area). The GPM Support vehicle had a mine-strike approximately 1m into the uncleared area. The vehicle was turned around 90º in a clockwise direction and resting approximately 2m away from the seat of the explosion.