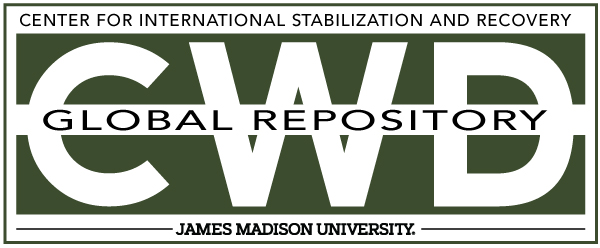 Title
Creative Commons License

This work is licensed under a Creative Commons Attribution-Noncommercial-No Derivative Works 4.0 License.
Publication Date
7-10-2015
Keywords
DDAS, 2015, Tajikistan, excavation, PMN, AP
Abstract
At 10:50am TL announced a regular ten minutes break and deminers took their rest close to the base line of the MF. TS took one of the deminer's metal detector MineLab F3S and entered 3m deep into uncleared area. He started investigation of subsurface metal signals. TS called TL [Name removed] who was sitting in the safe area in proximity of 15m from TS. When TL took his first step towards TS the explosion occurred. As a result of explosion force, TS's helmet hit TL's chest and TL fell down to the ground. When TL stood up he saw the TS lying on the ground. TS was conscious. TL called medic and moved injured TS to safe area. First aid was provided to the casualty in the cleared safe area of the MF, and later the TS was evacuated by Medevac vehicle to the Hospital in Darvaz.