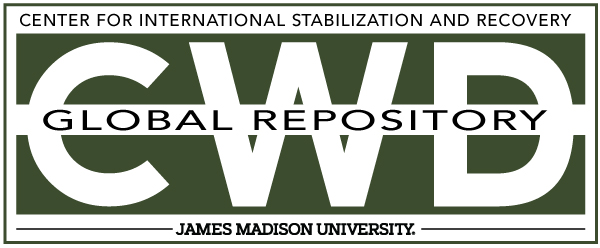 Creative Commons License

This work is licensed under a Creative Commons Attribution-Noncommercial-No Derivative Works 4.0 License.
Keywords
Advocacy and International Law, CCM, Convention on Cluster Munitions, Cluster Munitions, 5MSP, 2016, States Parties
Abstract
On 2 September 2014, the Fifth Meeting of States Parties was opened by the Permanent Representative of Zambia to the United Nations Office and other international organizations in Geneva, Encyla Sinjela, on behalf of the Minister for Foreign Affairs of Zambia and President of the Fourth Meeting of States Parties to the Convention, Harry Kalaba. This was preceded by an opening ceremony in San José on 1 September 2014, which was hosted by the Minister for Foreign Affairs of Costa Rica, Manuel A. González Sanz, and attended by the President of Costa Rica, Luis Guillermo Solís Rivera.