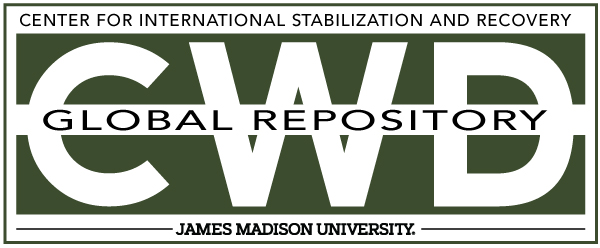 Creative Commons License

This work is licensed under a Creative Commons Attribution-Noncommercial-No Derivative Works 4.0 License.
Publication Date
10-16-2018
Keywords
DDAS, RAPID, GICHD, demining database
Abstract
In 2015, Tajikistan became the first country to make all of its demining accident data available. Congratulations to the Tajikistan National Mine Action Centre (TNMAC), a government controlled body that has set an international standard for transparency.
Despite its popularity, and the frequent reference made to the database when updating international and national Mine Action standards, the DDAS has no formal support.
The nominal Humanitarian Mine Action industry leader is the United Nations Mine Action Service (UNMAS). UNMAS make no effort to collect and study accident records but, in 2011 when I left the IMAS Review Board, they began to support GICHD in an effort to collect data sheets (not full accident reports) which GICHD put into a spreadsheet that they call the RAPID database. GICHD took all of the detailed records in the DDAS and reduced them to a few words to start the RAPID spreadsheet, then instructed Mine Action Centres not to let me have access to their detailed accident data.