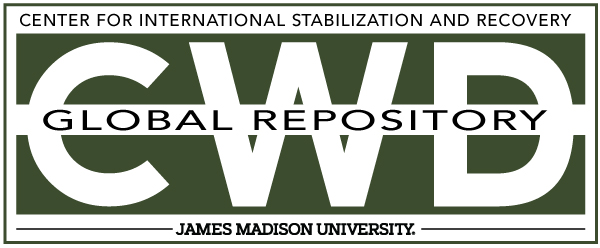 Creative Commons License

This work is licensed under a Creative Commons Attribution-Noncommercial-No Derivative Works 4.0 License.
Publication Date
Spring 4-2006
Keywords
ERW Clearance, Sri Lanka 2006, GICHD, Mine Action
Abstract
The strategy of the Government of Sri Lanka is to address the mines problem in the Districts of Jaffna, Mannar, Vavuniya, Kilinochchi, Mullaitivu, Trincomalee and Batticaloa and the Northern Border of Ampara District with a view to survey and clear all the mines in the High Priority areas and a major portion of the Medium Priority areas by mid-2007, except in the Jaffna and Trincomalee Districts. This strategy does not include any of the High Security Zones in the Jaffna, Vavuniya, Mannar and Trincomalee Districts. These areas are under the jurisdiction of the Sri Lanka Army, which is in occupation of these lands, a major portion of which belong to the people of the respective areas, which are both residential and agricultural lands. These areas will be released only if the Peace Process takes a definite shape and some basic decisions are made in the direction of an established Peace. As is well known, Sri Lanka is now in a No Conflict situation since the signing of the Ceasefire Agreement in February 2002. However, at present escalation of sporadic violence and violations of the Ceasefire are being noticed in some Districts, particularly, the Jaffna District and the Eastern Districts.