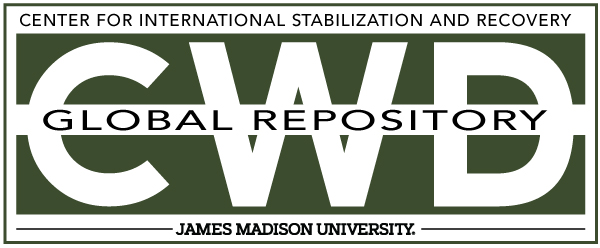 Creative Commons License

This work is licensed under a Creative Commons Attribution-Noncommercial-No Derivative Works 4.0 License.
Keywords
ERW Clearance, Centers and Organizations, Ethiopia, Eritrea, UNMEE, Frans Anema, Johanes Dirscherl
Abstract
This evaluation was commissioned by the United Nations Mine Action Service (UNMAS) via the United Nations Office for Project Services (UNOPS), which issued a request for proposals to eight organizations on September 2, 2004. On the basis of these proposals, the Geneva International Centre for Humanitarian Demining (GICHD) was selected to conduct the evaluation. GICHD fielded a four member evaluation team, led by an independent consultant, to complete the assignment.