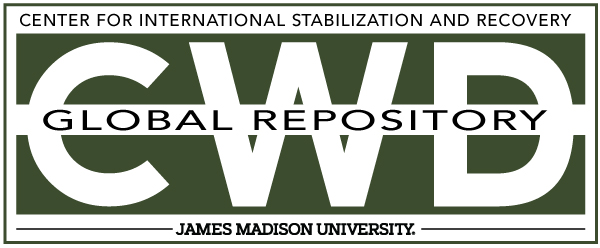 Title
Landmines, War and Victim Dynamics
Creative Commons License

This work is licensed under a Creative Commons Attribution-Noncommercial-No Derivative Works 4.0 License.
Publication Date
Fall 11-2003
Keywords
ERW Clearance, Victim Assistance, Afghanistan, Landmine, Contamination, Armed Conflict, Victimization, GICHD
Abstract
This report, The Post Conflict Contamination Assessment of Afghanistan (the Assessment), focuses on a key humanitarian issue for the reconstruction of Afghanistan: the contamination of the country with landmines and unexploded ordnance (UXO). It also offers insights regarding the dynamics of armed conflict and victimization that may be revisited in countries likely to experience future military interventions. The objective of the Assessment was to provide information on areas contaminated with landmines and UXO as a result of military activities after September 11, 2001, as well as on victims and property damage in the communities exposed to those activities. The study, conducted between June and mid-July 2002, examines all local communities in Afghanistan that had been subject to air strikes or ground operations after September 11, 2001. These communities were located in 25 of the 32 provinces of Afghanistan. All affected communities were surveyed for contamination of landmines and unexploded ordnance (UXO), for the numbers of victims of violence, and for indications of property loss.