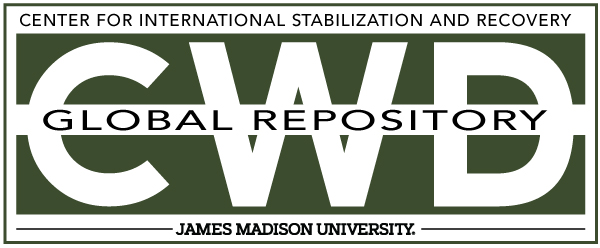 Creative Commons License

This work is licensed under a Creative Commons Attribution-Noncommercial-No Derivative Works 4.0 License.
Publication Date
Spring 3-2003
Keywords
ERW Clearance, Afghanistan, Mine Action, United Nations, UN, GICHD
Abstract
This report examines the options for transition from a United Nations Mine Action Centre for Afghanistan (UNMACA) to one under national government management. The report was commissioned by the UNDP Bureau of Crisis Prevention and Recovery in February 2003. It discusses four options for transition, and provides background to the conclusions and recommendations.