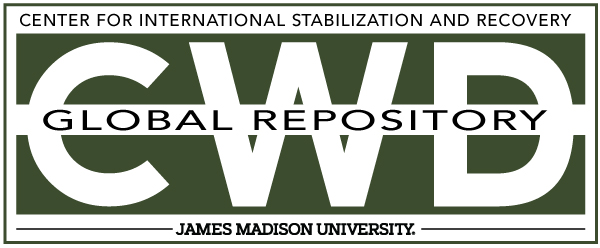 Creative Commons License

This work is licensed under a Creative Commons Attribution-Noncommercial-No Derivative Works 4.0 License.
Publication Date
Summer 8-1996
Keywords
Centers and Organizations, Angola, Mine Action, Department of Humanitarian Affairs, Toby Lanzer
Abstract
This report outlines the problems of, and gives recommendations on the mine action activities in Angola. It looks at the situation which faces the Central Mine Action Office (CMAO) and the possibilities to improve the situation. The complicated relationship between CMAO and the National Institute for the Removal of Obstacles and Explosive Ordnance (INAROE) is of main concern. The aim was to draft an agreement between CMAO and INAROE and to assess the institutional structure in which CMAO was operating, to indentify problems, and to recommend an effective and sustainable alternative structure.