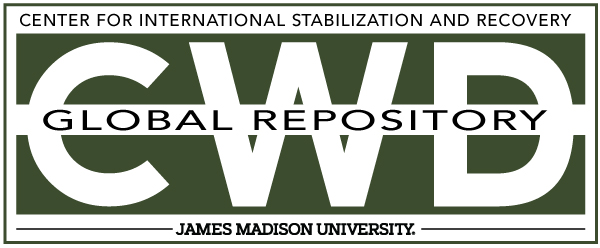 Creative Commons License

This work is licensed under a Creative Commons Attribution-Noncommercial-No Derivative Works 4.0 License.
Publication Date
Fall 10-2004
Keywords
Advocacy and International Law, Angola, Anti-vehicle Mines, Humanitarian Assistance, GICHD
Abstract
This report summarises the capacity of the landmine clearance sector to respond to mines other than anti-personnel mines (MOTAPM), specifically anti-vehicle mines. It then looks at the humanitarian impact of MOTAPM contamination in a specific environment. A case study illustrates the efforts of humanitarian organisations to address problems faced by rural communities in Angola . These problems persist and are made worse because MOTAPM on roads prevent humanitarian organisations from gaining access to the population. MOTAPM are also seen to increase the cost of humanitarian assistance. The conclusions of the report complement evidence presented by the International Committee of the Red Cross (ICRC) and the United Nations Mine Action Service (UNMAS) that MOTAPM have caused severe humanitarian problems in post-conflict environments.