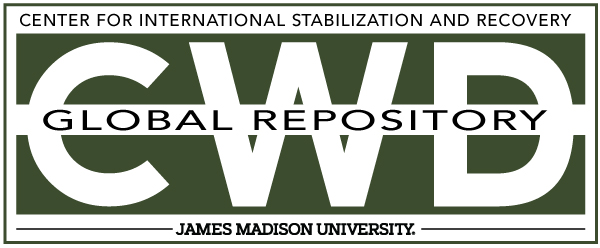 Creative Commons License

This work is licensed under a Creative Commons Attribution-Noncommercial-No Derivative Works 4.0 License.
Publication Date
Spring 3-2001
Keywords
ERW Clearance, Afghanistan, Mine Action, UNOCHA, GICHD
Abstract
This report was commissioned and funded by the Government of Japan, the Canadian International Development Agency and the Department for International Development of the United Kingdom, requiring for additional funds further evidence of programme impact and recommendations on the future development of the MAPA. The objectives of the review are:
1) To determine the benefit of mine action in Afghanistan to date in terms of:
humanitarian and socio-economic impact
technical effectiveness
management efficiency
political considerations
effective, efficient and transparent use of funding
2) To recommend changes to improve the efficiency and impact of MAPA.
3) To consider options leading to a UN exit strategy.
This report identifies many of the strengths and weaknesses of the MAPA as a whole and of many of the organisations that make up important elements of the MAPA. It provides recommendations to take advantage of identified opportunities. It also highlights risks associated with current or future strategies, and provides guidance on risk mitigation strategies.