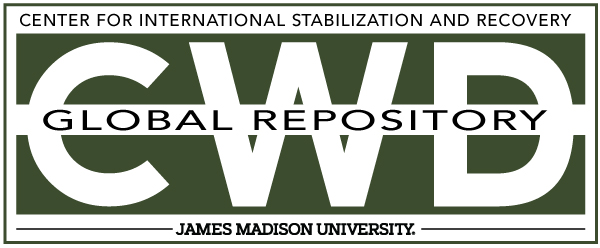 Creative Commons License

This work is licensed under a Creative Commons Attribution-Noncommercial-No Derivative Works 4.0 License.
Publication Date
Winter 12-2001
Keywords
Advocacy and International Law, ERW Clearance, Afghanistan, Mine Action, Mine Detection Dogs, MDD, William Byrd, World Bank, Bjorn Gildestad
Abstract
This study was conducted as part of the World Bank-funded "Afghanistan Watching Brief Program", jointly implemented by UNDP and the World Bank. It is an outgrowth of a report entitled Study of the Socio-Economic Impact of Mine Action in Afghanistan (SIMAA), which was subsequently revised and rewritten. The program has supported three main types of activities: (1) economic and sector studies on topics of importance for the Afghan economy and for international assistance to Afghanistan; (2) conferences, workshops, and inter-agency teamwork on topics of interest to the assistance community (i.e. education, health, and food security); and (3) short-term training for Afghan women NGOs based in Peshawar, Pakistan to improve their job-related skills.
This evaluation study was commissioned, with broad terms of reference, in early 2000 with the main objective to estimate the socio-economic costs of mines (and correspondingly the benefits of de-mining) and the costs of mine clearance activities. On this basis a cost-benefit analysis of mine action in Afghanistan has been conducted. Another objective of the study was to provide a conceptual framework and methodology, as well as to identify data needs, for regular use of cost-benefit analysis by the Mine Action Program for Afghanistan.