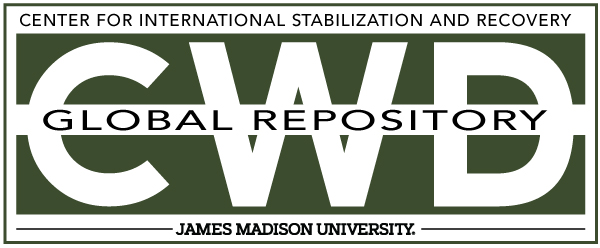 Creative Commons License

This work is licensed under a Creative Commons Attribution-Noncommercial-No Derivative Works 4.0 License.
Publication Date
Winter 1-2007
Keywords
Advocacy and International Law, Cambodia, CIDA, Mine Action
Abstract
Internal CIDA country case study which outlines benefits and rationale for integrating mine action into official development programming in mine affected regions. Aimed at CIDA country desk officers.
Cambodia was chosen for a country case study based on criteria it met for the Government of Canada's International Policy Strategy as a bilateral country of priority and the criteria created by the CIDA Mine Action Unit: Cambodia ratified the Ottawa Convention in 1999; its mine and UXO contamination are a large obstacle in Cambodia's development of poverty reduction; and the bilateral desk has the potential to integrate mine action into their programming.