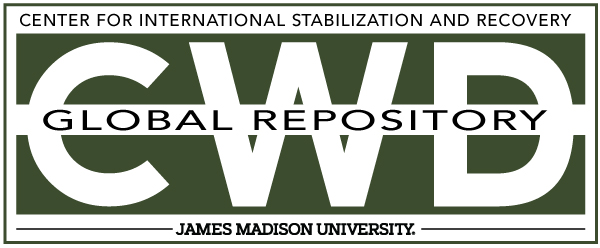 Creative Commons License

This work is licensed under a Creative Commons Attribution-Noncommercial-No Derivative Works 4.0 License.
Publication Date
Winter 1-2009
Keywords
ERW Clearance, Mine Detection, Evaluation, Mine Action, Department of Defense, HSTAMIDS
Abstract
The HALO Trust has established an HSTAMIDS training site in Cambodia to support HALO Trust Operations in other mine impacted countries in Asia and Africa. HALO Trust has acquired additional 50 HSTAMIDS units of their own to support its global operations in Cambodia, Afghanistan and Angola.