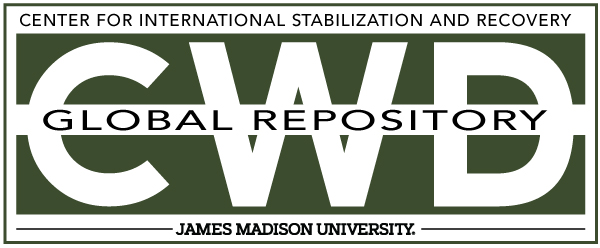 Creative Commons License

This work is licensed under a Creative Commons Attribution-Noncommercial-No Derivative Works 4.0 License.
Publication Date
Fall 11-2010
Keywords
Advocacy and International Law, ERW Clearance, Cambodia, Mine Action, GICHD
Abstract
The National Mine Action Strategy (NMAS) 2010-2019 responds to the challenges the RGC needs to address in order to promote development and provide security to Cambodian citizens. It builds on previous mine action strategies, as well as on the knowledge and experience that Cambodia has acquired over the last 18 years of intensive demining efforts. It also supports Cambodia's request for a ten-year extension of its clearance deadline under Article 5 of the Anti-Personnel Mine Ban Treaty to which Cambodia became a state party in early 2000. This strategy was developed under the leadership of the Cambodian Mine Action and Victim Assistance Authority (CMAA) in a consultative and inclusive process with all concerned stakeholders.