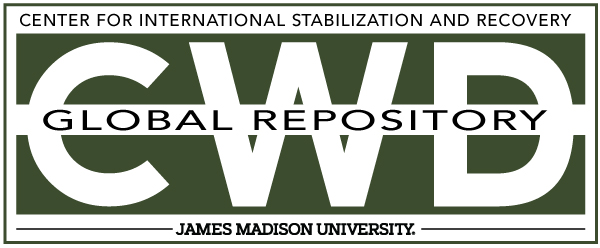 Creative Commons License

This work is licensed under a Creative Commons Attribution-Noncommercial-No Derivative Works 4.0 License.
Publication Date
Summer 8-2004
Keywords
ERW Clearance, Eritrea, Natraj Ramkrishna, Evgenious C. Evgeniou
Abstract
The PricewaterhouseCoopers Ulysses leadership program led to this study. It discusses the socio-economic impact of landmines, the benefits of mine action, the prioritisation and integration of mine action within national development priorities. It was carried out so as to understand how landmine contamination has affected the lives of people living in the landmine impacted communities of Eritrea, and focuses purely on an economic cost-benefit analysis.