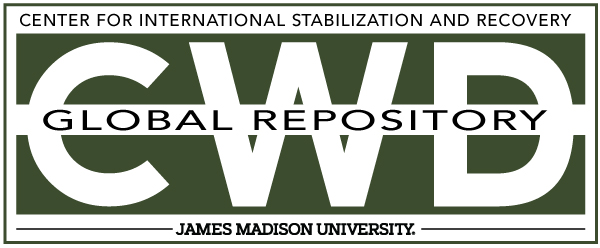 Creative Commons License

This work is licensed under a Creative Commons Attribution-Noncommercial-No Derivative Works 4.0 License.
Publication Date
Spring 4-2002
Keywords
Risk education, Croatia, Landmines, Mine Action, Humanitarian Assistance, International Development, Andy Wheatley
Abstract
Recent and coming organisational changes will have significant implications for the role of the Croatian Mine Action Centre in mine-risk education.The withdrawal of ICRC support for the Croatian Red Cross will have major implications for the development, delivery and implementation of MRE programming. The Ministry of Education faces substantial changes in its implementation capacity. These and other findings were the result of this evaluation.