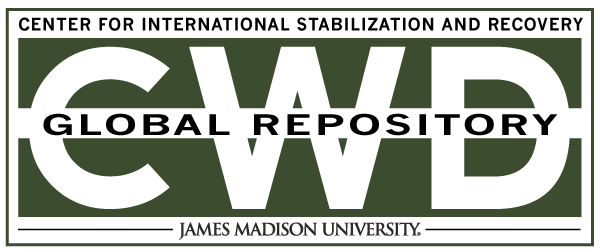 Creative Commons License

This work is licensed under a Creative Commons Attribution-Noncommercial-No Derivative Works 4.0 License.
Publication Date
Fall 11-2002
Keywords
Centers and Organizations, Croatia, mine action
Abstract
This report covers the findings, conclusions, and recommendations of a mission from the Geneva International Centre for Humanitarian Mine Action (GICHD) on behalf of the UNDP-Croatia and the Croatian Mine Action Centre (CROMAC) undertaken from 11-15 November 2002. The purpose of the mission was to assess the relevance and effectiveness of the methods used to develop the pilot County Mine Action Plan (CMAC) in Croatia.