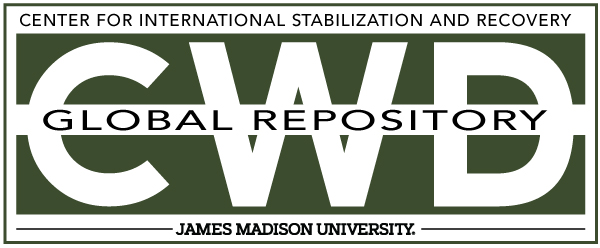 Creative Commons License

This work is licensed under a Creative Commons Attribution-Noncommercial-No Derivative Works 4.0 License.
Keywords
ERW Clearance, Lebanon, Battle Area Clearance, BAC, HI, Humanity and Inclusion, Handicap International
Abstract
The aim of the report is to provide narrative and statistical data to demonstrate the humanitarian impact of Handicap International's Battlefield Area Clearance efforts in South Lebanon during the first 12 months of operations (December 2006 to December 2007). Handicap International has been conducting BAC in South Lebanon, since starting its operations in December 2006. During the first year of clearance, HI cleared: Private homes and gardens; private agricultural land; public land used for grazing and natural resources; public resources, such as clinics, of cluster bomb units that presented a contamination from the 2006 conflict. The clearance had a wide social, psychological and economic benefit which Handicap International documented through post clearance data gathering and collection of personal stories from the first 12 months of HI's BAC activities. The data summarized in this report covers the time period of clearance from December 2006 to December 2007 in the form of narrative, graphs and case studies of how people conducted their personal lives before and after clearance. This aims to present a human angle, giving a wide picture of the humanitarian impact of Battlefield Area Clearance conducted by Handicap International.