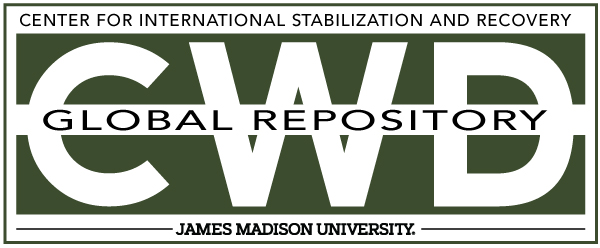 Creative Commons License

This work is licensed under a Creative Commons Attribution-Noncommercial-No Derivative Works 4.0 License.
Publication Date
Spring 3-1996
Keywords
Cambodia, ERW Clearance, Capacity Building, Centers and Organizations, NPA, Norwegian People's Aid
Abstract
The objective of this report is to assess the project results of NPA in Cambodia and their use of costs and resouces. A further objective is to provide a quantitative review of the extension of demining for NPA's mine clearance project from 1992 to 1996. The report focuses on demining, mine awareness, training, capacity building and funding.