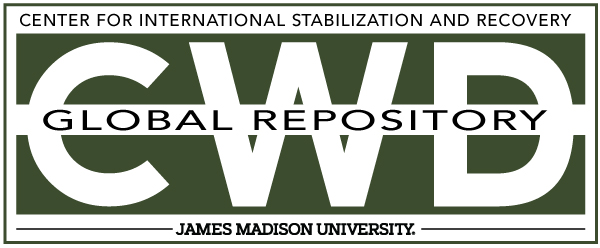 Creative Commons License

This work is licensed under a Creative Commons Attribution-Noncommercial-No Derivative Works 4.0 License.
Publication Date
4-23-2004
Keywords
ERW Clearance, Laos, Agriculture, Nigel Orr, Aavannakhet Province, UXO, Clearance
Abstract
The needs of the communities vary depending on their location. The communities close to the main access routes have few needs in relation to UXO action as they have access to most services already and many have already received UXO clearance support. The communities in the inaccessible areas need safe land to grow food, but in many cases access is required to permit UXO clearance and other development activities to take place. For these areas UXO clearance in support of access is most important with clearance for agriculture required once access is achieved. UXO clearance to reduce accidents are not a priority as the communities are accustomed to living with UXO.