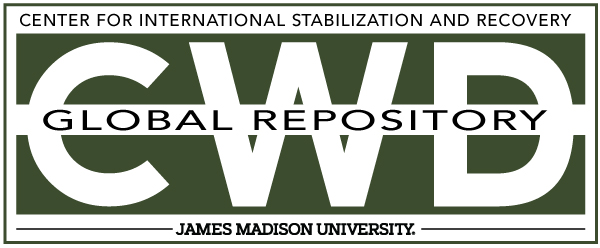 Creative Commons License

This work is licensed under a Creative Commons Attribution-Noncommercial-No Derivative Works 4.0 License.
Publication Date
Winter 1-2001
Keywords
ERW Clearance, Risk Education, Cambodia, Landmines, Rural Development, Bombies, Vietnam War, Ruth Bottomley
Abstract
This report presents the findings and conclusions of a six-month research project to investigate the occurence of mine clearance activities by villagers. The aim of the research was to provide reliable and accurate information on the subject of village mine clearance with the intention that this information could help to inform and expand the debate and perhaps suggest some viable solutions. The research was based very much on qualitative methodology. This methodology allowed the researchers to gather a more detailed, in-depth "street view" of the villages affected by mines and unexploded ordnances.