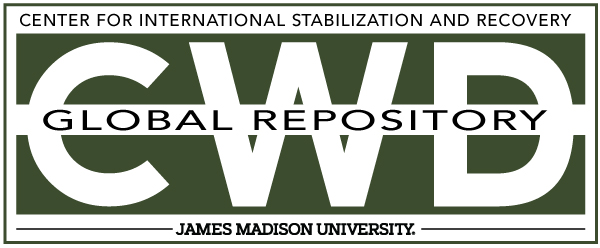 Creative Commons License

This work is licensed under a Creative Commons Attribution-Noncommercial-No Derivative Works 4.0 License.
Publication Date
Summer 7-2002
Keywords
Advocacy and International Law, Cambodia, Mine Action, Mozambique, Tim Larder
Abstract
This dissertation sets out to assess how the global community has dealt with landmines and the damage they are having on the population. The study analyses the development of two programmes in particular in Cambodia and Mozambique - and then considers the influences that culture and organisational structure have on those organisations. Taking these lessons, the study analyses the best methods of implementation and recommends a number of areas worthy of consideration in the development of future mine action organisations.