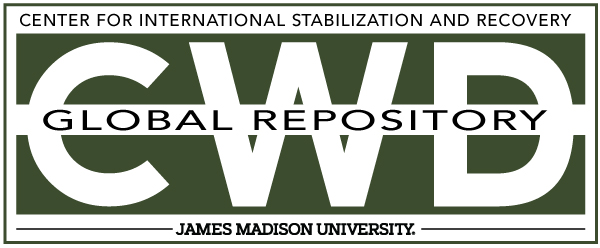 Creative Commons License

This work is licensed under a Creative Commons Attribution-Noncommercial-No Derivative Works 4.0 License.
Keywords
ERW Clearance, Advocacy and International Law, Kosovo, Aldo Benini
Abstract
Shortly after deploying the first-ever landmine impact survey team to the field in Yemen during July 1999, Vietnam Veterans of America Foundation (VVAF) was asked by the European Union and the U.S. State Department's Office for Global Humanitarian Demining Programs to make a critical contribution to the international response in the province of Kosovo in the former Republic of Yugoslavia. The mission: to classify affected communities in Kosovo by the severity of socio-economic impacts caused by landmines and unexploded ordnance (UXO) and develop a system for prioritizing the tasks that the United Nations Mine Action Coordination Center (UNMACC) managed. The humanitarian microcosm of Kosovo offered a unique opportunity in the maturing mine action sector. The major threat of landmines and UXO was overcome within two and a half years, between mid-1999 and late-2001, whereas mine action programs in most other countries seem destined to continue for periods of two decades or more. In Kosovo, VVAF demonstrated that humanitarian mine action management can be significantly enhanced with modern information management and decision support tools.