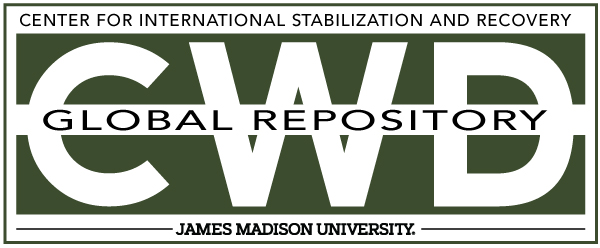 Creative Commons License

This work is licensed under a Creative Commons Attribution-Noncommercial-No Derivative Works 4.0 License.
Publication Date
Spring 3-2004
Keywords
ERW clearance, Centers and Organizations, Cambodia, Mine Action, Norwegian People's Aid, NPA, Cambodia Mine Action Center, CMAC, GICHD, Pascal Simon, Ayrine Uk, 2006-2003
Abstract
This assessment report of Norwegian People's Aid (NPA) Technical Assistance to the Cambodian Mine Action Centre (CMAC)covers the period from 1996 to 2003. It provides an individual appreciation of each of the NPA Technical Advisors as well as an overall assessment of NPA technical assistance impact to the CMAC. The objective of the assessment is to make recommendations to Technical Advisors on management issues. Based on collected documents and findings, the report tries to present a comprehensive documented assessment of the impact and achievements of the NPA TAs for the target period.