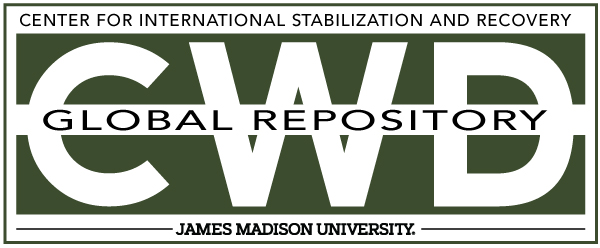 Creative Commons License

This work is licensed under a Creative Commons Attribution-Noncommercial-No Derivative Works 4.0 License.
Publication Date
Spring 4-2004
Keywords
ERW Clearance, Advocacy and International Law, Cambodia, Human Security, Mine Action, Taylor Owen, Aldo Benini
Abstract
With the goal of measuring and analyzing Cambodia human insecurity, Dr. Aldo Benini and Taylor Owen have collected a large amount of data down to the local (1,600 communes) level. At their disposal is the largest existing geo-referenced database of Cambodian security and vulnerability data.They study four types of violence: landmine and UXO strikes (most of which are victim-actuated), as well as serious crime, land conflicts, and domestic violence (perpetrated by contemporary agents).
Serious crime lumps together murder, kidnapping, robberies, and theft, much of which obviously is violent. Using different types of regression models, socio-economic and war determinants are statistically significant for all types of violence. Also, they study serious crime, land conflicts, and domestic violence in various combinations, as well as in terms of a common underlying factor. The interpretation of these results in terms of unobservable constructs, however, is less certain and requires a leap of faith.