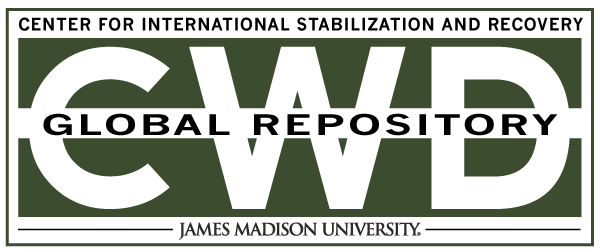 Document Type
Presentation
Creative Commons License

This work is licensed under a Creative Commons Attribution-Noncommercial-No Derivative Works 4.0 License.
Publication Date
Winter 1-2009
Keywords
mine detection, landmines, hstamids, landmine detection, detection, demining, cambodia, erw clearance, uxo, erw
Abstract
This project deploys the current Handheld Stand-off Mine Detection System (HSTAMIDS) for Long Term Operational Evaluations in a variety of humanitarian demining locations. Long Term Operational Evaluations have taken place in Afghanistan and Thailand, and are ongoing in Cambodia. During these evaluations, the system is operationally employed as the primary detector by local deminers in minefields for an extended period (up to a year) by local deminers. Data is collected on system and operator performance.