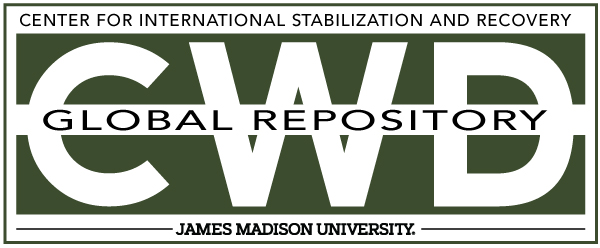 Creative Commons License

This work is licensed under a Creative Commons Attribution-Noncommercial-No Derivative Works 4.0 License.
Publication Date
Winter 12-2004
Keywords
Advocacy and International Law, Cambodia, Mine Action, Evaluation, Robert Griffin, Robert Keeley
Abstract
This report presents the findings and recommendations of the Joint Evaluation of the Mine Action Sector in Cambodia to the Royal Cambodian Government and the donor Technical Working Group on Mine Action. The objectives of this evaluation are to provide an independent assessment of the achievements and challenges of the mine action sector in Cambodia; to present strategic recommendations for the orientation of future donor support to the sector, taking into account the need to strengthen the linkages between the mine action sector and national development plans and programmes; and to provide a common basis for a renewed donor-government partnership in the mine action sector with improved national leadership and ownership.