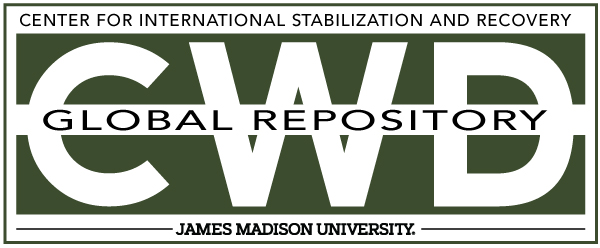 Creative Commons License

This work is licensed under a Creative Commons Attribution-Noncommercial-No Derivative Works 4.0 License.
Keywords
ERW Clearance, Strategic Plan, Iraq, GICHD, 2020-2102
Abstract
The first draft of a mine action strategy in Iraq was formulated in 2004 in line with the urgent requirement to structure and organize mine action in Iraq in order to support national development priorities in line with the National Development Strategy (NDS).
At the time of the development of this strategy it was not clear what the role of each of the involved Ministries, civil society organizations and the United Nations support program for mine action, which made it incapable of achieving it goals in a manner consistent with that stage.
And thus the current mine action strategy was formulated in accordance with the current components and features that defines the role and functions of the involved ministries with regards to the implementation of mine action activities.
It also included detailed steps of the main pillars of mine action and for the period (2010-2012) and completed by 20%.
That is developing a medium and long-term strategy in light of the results of the current strategy.