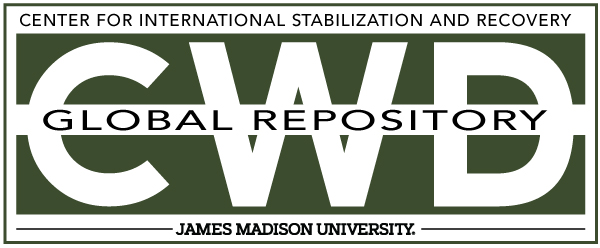 Title
NPA/GICHD Socio-Economic Impact and Land Use Evaluation in the Former Yugoslavia
Creative Commons License

This work is licensed under a Creative Commons Attribution-Noncommercial-No Derivative Works 4.0 License.
Publication Date
Summer 6-2001
Keywords
Advocacy and International Law, Bosnia, Bosnia and Herzegovina, Landmine, Mine Action, ERW Clearance, Centers and Organizations, NPA, GICHD, Yugoslavia, Ted Paterson
Abstract
The 1992-1995 war in Bosnia and Herzegovina resulted in 250,000 fatalities, 1.2 million refugees, and massive internal displacement. It also left over 18,000 minefields, particularly in bands of contamination along the former confrontation lines, and around housing, public buildings, and key infrastructure. These mines were sometimes for defensive purposes but often were laid to deny access to other people. The amount of mines lifted resulted in a reduced, but still unacceptable residual hazard to civilians. As well, minefield maps often were unreliable while other fields had never been mapped. As a result, Bosnia and Herzegovina suffers from extensive but low density minefields in urban, suburban and rural areas, as well as considerable quantities of unexploded ordnance. The purpose of this report is to discuss the evolution of the Mine Action Programme in BiH as well as the Norwegian Peoples Aid Mine Action Programme.