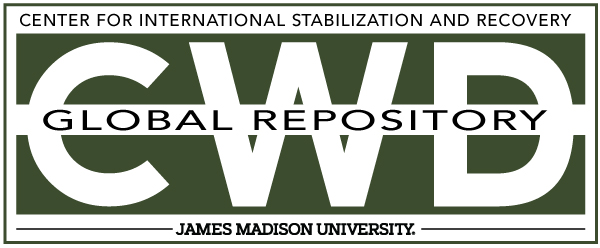 Creative Commons License

This work is licensed under a Creative Commons Attribution-Noncommercial-No Derivative Works 4.0 License.
Keywords
ERW Clearance, Centers and Organizations, Iraq, Democratic Republic of Congo, Efficiency, Sustainability, SIDA, 2001-2009
Abstract
This report presents the findings, conclusions and recommendations of an external review of Sida's support to mine action activities between 2001 and 2009 undertaken by COWI A/S and Channel Research. The review provides an overview of Sida's engagement in mine action during the decade, as well as assessments of the relevance of relevant Sida policies and strategies, and the results achieved through support to global organisations and country level programmes. The review included country field visits to Sida supported mine action programmes in Iraq and the Democratic Republic of Congo. The methodology applied was based on the evaluation frameworks of OECD's Development Assistance Committee and Sida, focussing on relevance, effectiveness, efficiency, sustainability and impact, as well as the IMAS Guidelines for Evaluation of Mine Action.