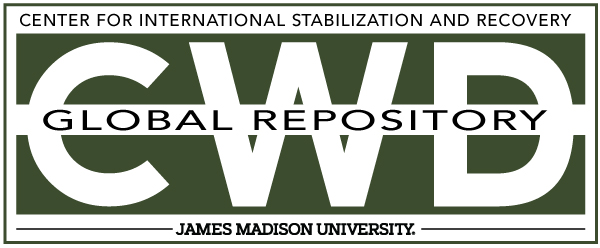 Creative Commons License

This work is licensed under a Creative Commons Attribution-Noncommercial-No Derivative Works 4.0 License.
Publication Date
Fall 9-2003
Keywords
ERW Clearance, Mine Action, Mine Clearance, Bosnia, Bosnia and Herzegovina, remote Sensing Technology, MDD, Mine Detection Dog, Rune Fjellanger, Ian McLean
Abstract
We report results of a pilot study designed to investigate the possibility that REST (Remote Explosive Scent Tracing) technology could be used to find mines in Bosnia. The find rate for mines on 88 filers was 68%. Detection success was linked to humidity and temperature at the time of sampling, and to location within Bosnia. Detection success was not linked to when the filter passed across the mine during the sampling period, or how long the filter was held over the mine. Two mines were found at similar rates (PMA3, TMA4). Success was lower for a third type (TMM1) but N was small for this mine. REST clearly can find mines in Bosnia, but the sampling and detection technology need careful tuning if detection success is to achieve acceptable operational levels.